VASP Flight 168 departed Sao Paulo for a flight to Fortaleza, with an intermediate stop at Rio de Janeiro. The first leg of the flight was uneventful. As the flight approached Fortaleza, the crew were cleared to descend from their cruising altitude of FL330 to FL050 (5000ft). In night-time conditions with the bright lights of the city in front, the captain descended below 5000ft. Despite two altitude alert system warnings and the co-pilot's warning of the mountains ahead, the captain, possibly disoriented due to bright lights from the city ahead, continued to descend below the minimum descend altitude. The Boeing then struck a wooded mountainside at 2500ft.
Aircraft: B-727-212A
Fatalities: 137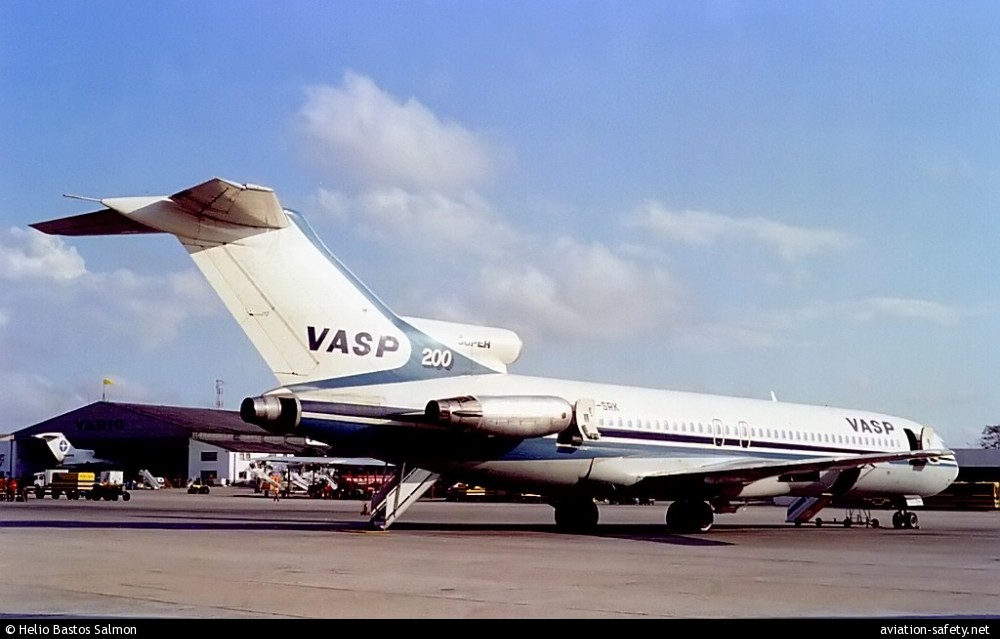 Transcript of the Cockpit Voice Recorder (CVR)

2:24:56 CAM-2 Can you see there are some hills in front?
2:24:59 CAM-1 What? There's what?
2:25:00 CAM [SOUND OF ALTITUDE ALERT HORN]
2:25:01 CAM-2 ...some hills, isn't there?
2:25:02 CAM [SOUND OF IMPACT AND SCREAM OF CAPTAIN]

[End of Recording]