On July 27, 2007, about 1246 mountain standard time, Channel 3 (CH 3) and Channel 15 (CH 15) News helicopters, N613TV and N215TV, respectively, collided in mid air while maneuvering in Phoenix, Arizona. Each helicopter was an American Eurocopter AS 350 B2. Mac America Communications and US Helicopters, Inc., were operating the helicopters under the provisions of 14 CFR Part 91. The commercial pilots of both helicopters and one photojournalist in each helicopter sustained fatal injuries. Ch 15 departed Scottsdale, Arizona, at 1222, and CH 3 departed Scottsdale at 1232, as local corporate flights. Visual meteorological conditions prevailed, and no flight plans had been filed.
The main wreckage for both helicopters came to rest in a park about 75 feet from each other.
Both helicopters were equipped with an on-board video and audio system capable of transmitting the video/audio live, to a ground station. The vehicle recorder division received copies of recordings from both helicopters, as recorded by each ground station.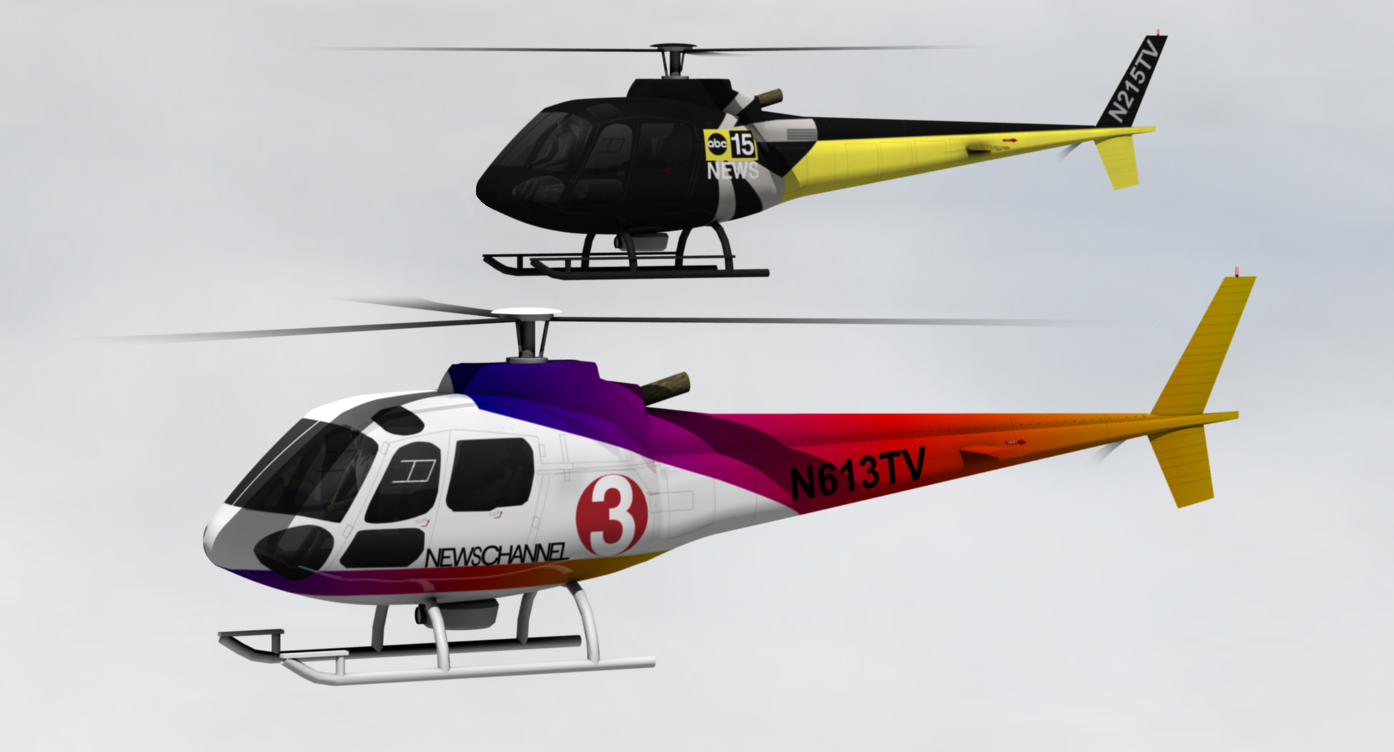 Download the Cockpit Voice Recorder transcript