A Learjet 60, N999LJ, operated by Global Exec Aviation, overran runway 11 while departing Columbia Metropolitan Airport, SC (CAE). The pilot, copilot, and two of the four passengers were killed; the two other passengers were seriously injured. The aircraft was destroyed by post-crash fire.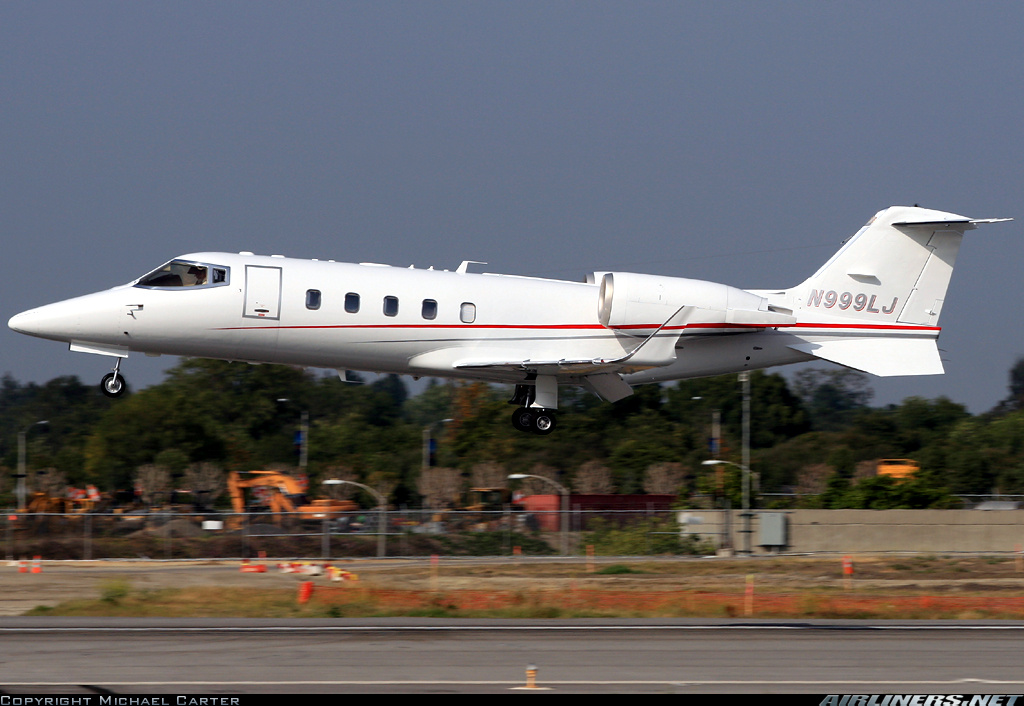 Visual meteorological conditions prevailed, and an IFR flight plan was filed for the nonscheduled domestic passenger flight to Los Angeles-Van Nuys Airport, CA (VNY).
The beginning of the takeoff roll appeared normal. However, sparks were observed as the airplane traveled along the runway. The airplane then continued beyond the runway and through the approximately 1,000-foot runway safety area and, beyond that, struck airport lighting, navigation facilities, a perimeter fence, and concrete marker posts. The airplane then crossed a roadway and came to rest when it struck an embankment across the road from the airport.
Post-accident examination of markings and tyre debris indicated that the right outboard tire failed first because of underinflation, followed by failures of the other tires. Examination of the engines revealed evidence consistent with high thrust in both engines and indicated that the thrust reversers were stowed when the airplane hit the embankment.
Download the Cockpit Voice Recorder transcript