Flight 3379, a Jetstream 31 with registration N918AE, departed Greensboro at 18.03h with a little delay due to baggage rearrangement. The aircraft climbed to a 9000ft cruising altitude and contacted Raleigh approach control at 18.14h, receiving an instruction to reduce the speed to 180kts and descend to 6000ft. Raleigh final radar control was contacted at 18.25 and instructions were received to reduce the speed to 170kts and to descend to 3000t. At 18.30 the flight was advised to turn left and join the localizer course at or above 2100ft for a runway 5L ILS approach.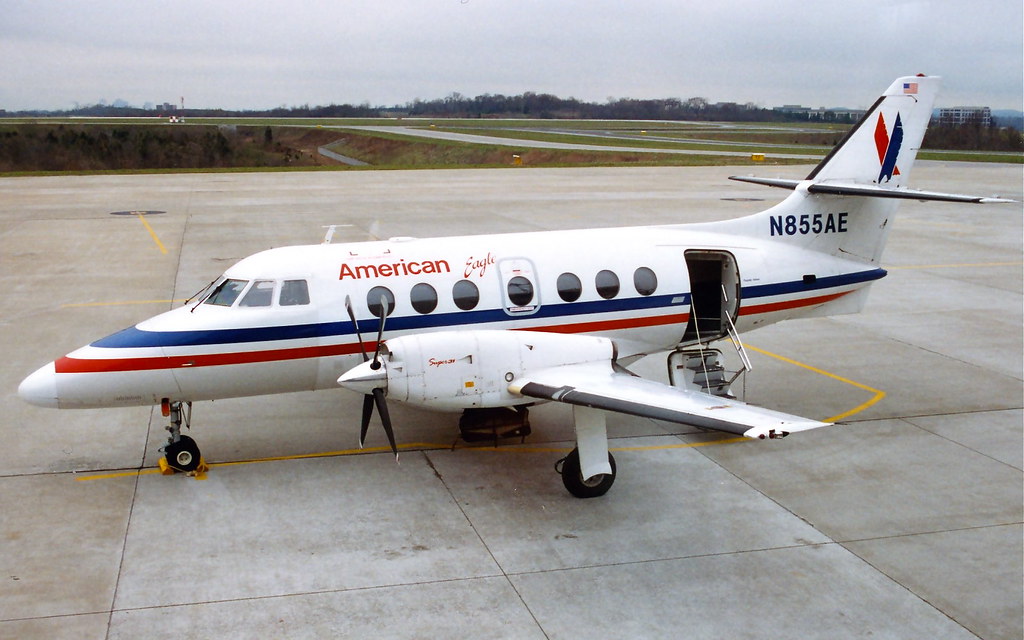 Shortly after receiving clearance to land, the No.1 engine ignition light illuminated in the cockpit as a result of a momentary negative torque condition when the propeller speed levers were advanced to 100% and the power levers were at flight idle. The captain suspected an engine flame out and eventually decided to execute a missed approach. The speed had decreased to 122kts and two momentary stall warnings sounded as the pilot called for max power. The aircraft was in a left turn at 1800ft and the speed continued to decrease to 103kts, followed by stall warnings. The rate of descent then increased rapidly to more than 10000ft/min. The aircraft eventually struck some trees and crashed about 4nm SW of the runway5L threshold.
Of the 20 onboard (18 passengers and 2 crewmembers) 15 were killed while the 5 survivors received serious injuries.
PROBABLE CAUSE: "1) The captain's improper assumption that an engine had failed and 2) the captain's subsequent failure to follow approved procedures for engine failure single-engine approach and go-around, and stall recovery. Contributing to the cause of the accident was the failure of AMR Eagle/Flagship management to identify, document, monitor and remedy deficiencies in pilot performance and training."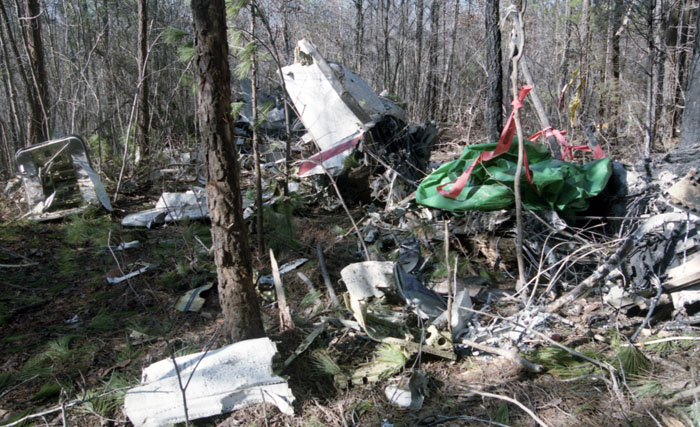 ---
Transcript of the Cockpit Voice Recorder (CVR)
Legenda:
CAPT = Captain
FO = First officer
CAM = Cockpit area microphone
* = Unintelligible word
HOT-B = Sounds heard through both pilots' hot microphone systems
| | | |
| --- | --- | --- |
| Time: | Source: | Content: |
| 1833:33.3 | CAPT: | Why's that ignition light on? We just had a flame-out? |
| 1833:38.4 | FO: | I'm not sure what's goin' on with it. |
| 1833:39.8 | CAPT: | We had a flame-out. |
| 1833:40.7 | CAM: | [Low-frequency beat sound similar to propellers rotating out of synchronization starts and continues for approximately eight seconds.] |
| 1833:41.4 | FO: | 'K, you got it? |
| 1833:42.5 | CAPT: | Yeah. |
| 1833:42.8 | FO: | We lose an engine? |
| 1833:43.6 | CAPT: | OK, yeah. |
| 1833:45.2 | CAPT: | OK, uh ... |
| 1833:46.0 | FO: | I'm gonna turn that ... |
| 1833:46.5 | CAPT: | See if that, turn on the auto ... |
| 1833:48.2 | FO: | I'm goin' to turn on, both uh ... ignitions, OK? |
| 1833:51.5 | CAPT: | OK. |
| 1833:54.2 | FO: | We lose that en' left one? |
| 1833:55.9 | CAPT: | Yeah. |
| 1833:58.9 | FO: | Watta you want me to do, you gonna continue? |
| 1834:00.1 | CAPT: | OK, yeah. I'm gonna continue. Just back me up. |
| 1834:03.1 | FO: | All right, I'm gonna ... |
| 1834:03.7 | CAM: | [Low-frequency beat sound similar to propellers rotating out of synchronization starts and continues for approximately three seconds.] |
| 1834:03.9 | CAPT: | * let's go missed approach. |
| 1834:05.0 | FO: | All right. **. |
| 1834:05.3 | CAM: | [Sound similar to single stall warning horn starts and continues for 0.7 seconds.] |
| 1834:05.7 | CAPT: | Set max power. |
| 1834:06.1 | CAM: | [Sound similar to single stall warning horn starts and continues for 0.3 seconds.] |
| 1834:06.5 | FO: | Lower the nose, lower the nose, lower the nose. |
| 1834:09.4 | CAM: | [Sound similar to single stall warning starts.] |
| 1834:09.6 | CAM: | [Sound similar to dual stall warning horns starts.] |
| 1834:09.8 | FO: | You got it? |
| 1834:10.8 | CAPT: | Yeah. |
| 1834:12.2 | FO: | Lower the nose. |
| 1834:13.0 | CAM: | [Unidentified rattling sound] |
| 1834:13.2 | FO: | It's the wrong, wrong foot, wrong engine *. |
| 1834:14.7 | CAM: | [Sound similar to dual stall warning horns stops.] |
| 1834:14.8 | CAM: | [Low-frequency beat sound similar to propellers rotating out of synchronization starts and continues for approximately four seconds.] |
| 1834:14.9 | CAM: | [Sound similar to single stall warning stops.] |
| 1834:16.1 | CAM: | [Sound similar to dual stall warning horns starts.] |
| 1834:16.3 | HOT-B: | [Sound of heavy breathing] |
| 1834:17.6 | CAM: | [Sound similar to dual stall warning horns stops and single horn continues.] |
| 1834:18.2 | CAM: | [Sound similar to dual stall warning horns starts.] |
| 1834:18.9 | FO: | Here. |
| 1834:19.6 | CAM: | [Sound similar to dual stall warning stops.] |
| 1834:22.3 | CAM: | [Sound similar to dual stall warning horns start and continues to impact.] |
| 1834:24.4 | CAM: | [Sound of impact.] |